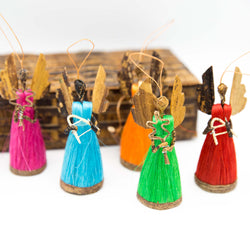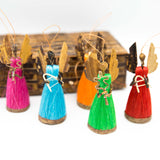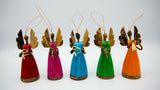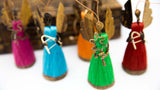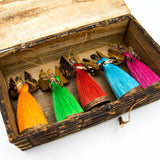 Multicolored Angel Ornament Set
Announce the birth of the King with these festive angel ornaments hand crafted from sisal grass fiber and dried banana leaves. Each angel is unique, brightly colored and holds a different symbol (star, flute, harp).
A Kenyan market artisan partnership. Learn more about our artisans' handmade products here.
Details:
1 3/8"D x 3 6/8"L
Set of 5