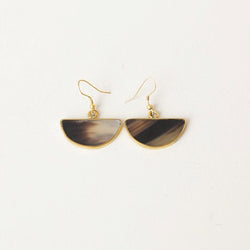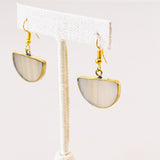 Horn Half Moon
The stained glass effect of this pair achieves the elegant silhouette that you're looking for.
A Kenyan market artisan partnership. Learn more about our artisans' handmade products here.
Details: 
1.5" L
Materials: Brass & Horn
Polish brass jewelry once a year to keep its shine by using either a store-bought chemical agent or a natural combination of vinegar and flour.