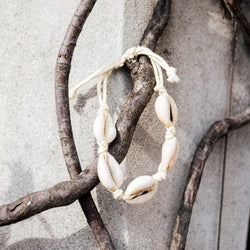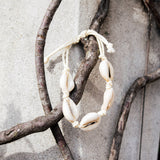 Cowrie Shell Bracelet
Cute cowrie beach style! Give your outfit that relaxed, breezy look with this handmade bracelet made out of cowrie shells.  Cowrie shells were used many years ago as currency in many parts of Africa, but mainly West Africa.  In some places they were valued more than gold because they were impossible to counterfeit. 
A Kenyan market artisan partnership. Learn more about our artisans' handmade products here.
Details: 
Adjustable 
Made from cowrie shells