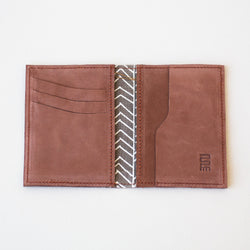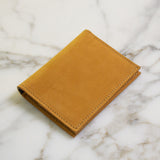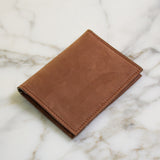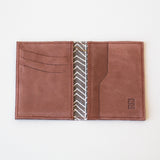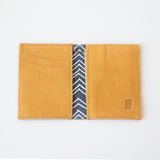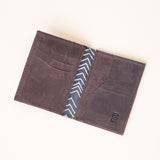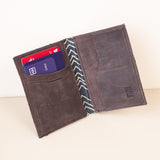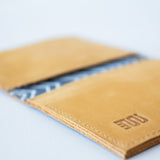 Leather Card Carrier
Supple leather + sleek silhouette = outstanding accessory! Our Amani Leather Wallets are a combination of soft Kenyan leather and Amani signature cotton canvas prints.  This small version will fit easily in a back pocket or backpack; ready to go anywhere life takes you!
Handmade by the women of Amani Kenya.
Details: 
4" x 8"
6 pockets
Due to the handmade nature of the product color will vary slightly