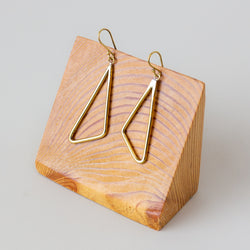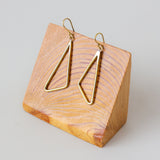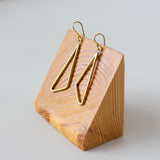 Scalene Earrings
"Triangles are a girls best friend!"  Whether scalene, obtuse, or right these triangles won't loose their shape! Their versatility is an asset - allowing for either a fun flair or a  serious style. 
A Kenyan market artisan partnership. Learn more about our artisans' handmade products here.
Details: 
Polish brass jewelry once a year to keep its shine by using either a store-bought chemical agent or a natural combination of vinegar and flour.