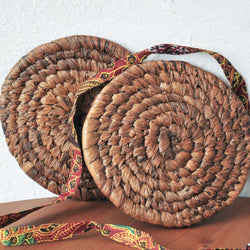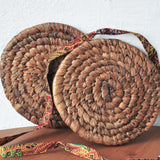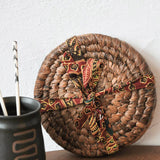 Banana Leaf Hot Plates Set of 2
Practical yet charming - these hot plates are hand-woven out of banana leaves.  The leaves that wrap the base of the banana tree are collected, soaked, and then woven into everything from a sturdy market basket to something as fragile and refined as a greeting card.  These hot plates are sure to start a conversation with your dinner guests!
A Kenyan market artisan partnership. Learn more about our artisans' handmade products here.
Details:
Set of 2
Diameter: 8"
Large Thickness: 1/2"
Medium Thickness: 1/4"
Due to the handmade nature of this product there will be slight variances