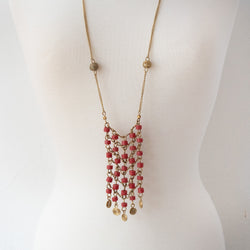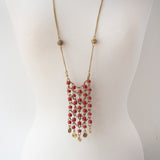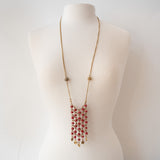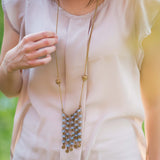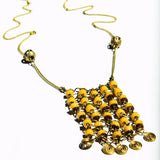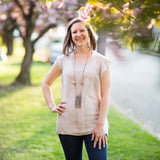 Turkana Bead Necklace
These elegant glass beads originate from the remote desert of Northern Kenya where the Turkana people reside. The Turkana are known for their intricate and colorful beadwork. Much can be revealed about a person through their beaded adornments - age, marital status, family association, wealth. This harmonious pairing of glass bead and brass links and chain is available in 3 colors: Desert Sky, Clay Brick, and Guava.
A Kenyan market artisan partnership. Learn more about our artisans' handmade products here.
Details: 22"L