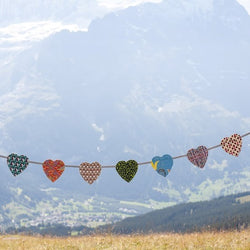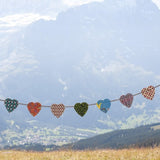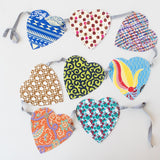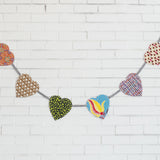 Whimsy Hearts Garland
Eight uniquely-shaped hearts hand-sewn from African kitenge fabric make for a beautiful decorative banner. Each heart features a unique swatch of fun fabric from Africa! This darling garland is two-sided and can be enjoyed at all angles. Perfect for hanging in a doorway during the days leading up to February 14th! 
Handmade by the women of Amani Uganda.
Details:
Banner Length: 107" L
Hearts Size: 6 1/2"D hearts
Fabrics will vary