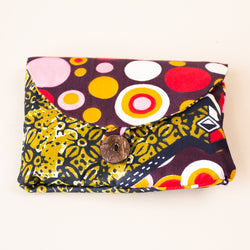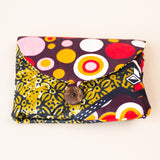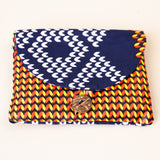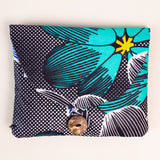 Folded Shopping Tote Buttoned
Be green and fashionable. These folded totes are perfect for the environmentally- conscientious grocery shopper. The tote tucks into a small fabric envelope, encloses with a coconut button, and fits snuggly into your purse until needed at the market.
Handmade by the women of Amani Kenya.
Details: