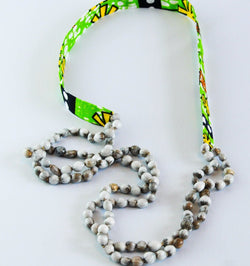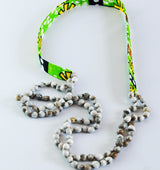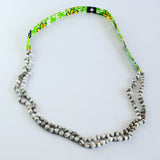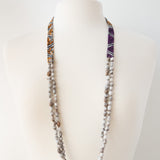 Grey Seed and Kitenge Strand Necklace
The Imfibinga seed, also known as "river bead," is found all over East Africa most commonly near river beds where this tropical wild grass flourishes. Once these polished grain-like seeds mature, a natural hole is formed in the middle lending itself to African beading for centuries.
This African seed, rich in history, has been paired with kitenge, a traditional African fabric as equally rich in its history, in a fun display of African fashion.
A Kenyan market artisan partnership. Learn more about our artisans' handmade products here.
Details:
22"L

Colors and designs of kitenge vary due to the handmade nature of this product.